Cerberus® Services & Logistics is an association of long-standing partners in the area of ​​2-man handling for B2B and B2C services and deliveries with decades of know-how in this area. Their strength lies in quick decision-making and the implementation of well thought-out, revolutionary ideas in the logistics sector, specializing in 2 or 4 MH distribution.
We wanted to give Cerberus® a modern appearance that reflects their innovative solutions in the logistics industry. Cerberus® is a leading provider of smart and efficient logistics solutions that help businesses optimize their supply chain management. With their cutting-edge technology and expertise, Cerberus® offers customized solutions for various industries, such as e-commerce, manufacturing, fitness and more. Cerberus® aims to deliver high-quality service and customer satisfaction, while reducing costs and environmental impact.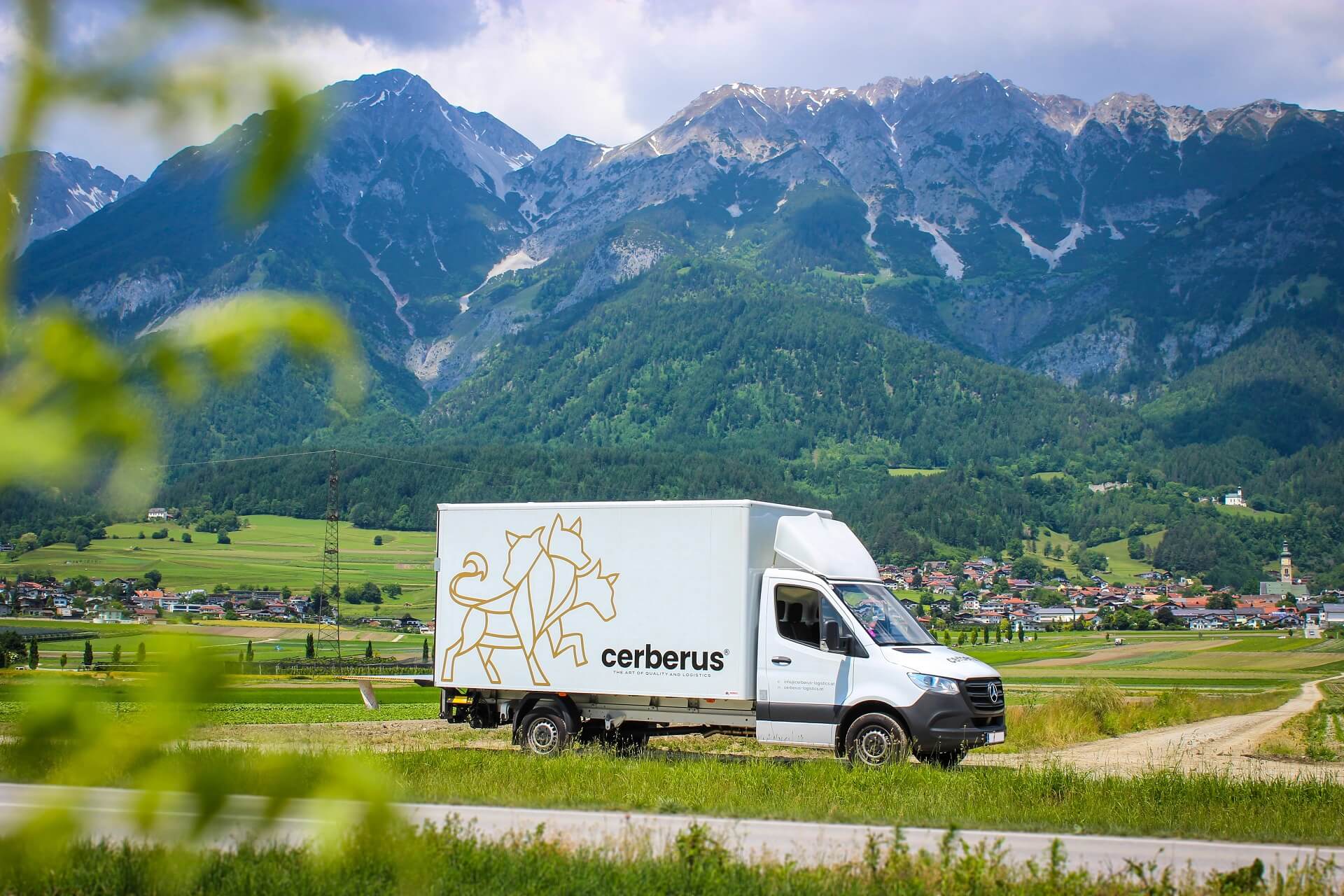 For Cerberus®, many print products and designs were created, including foilings for the truck fleet. The foilings for the truck fleet reflect the company's values and identity, as well as its professionalism and reliability. The design is simple yet striking, using the company's logo and colors to create a memorable impression. The foilings also include contact information and a slogan that summarizes the company's mission: "Cerberus® – The Art of Quality and Logistics".
These could be your results.